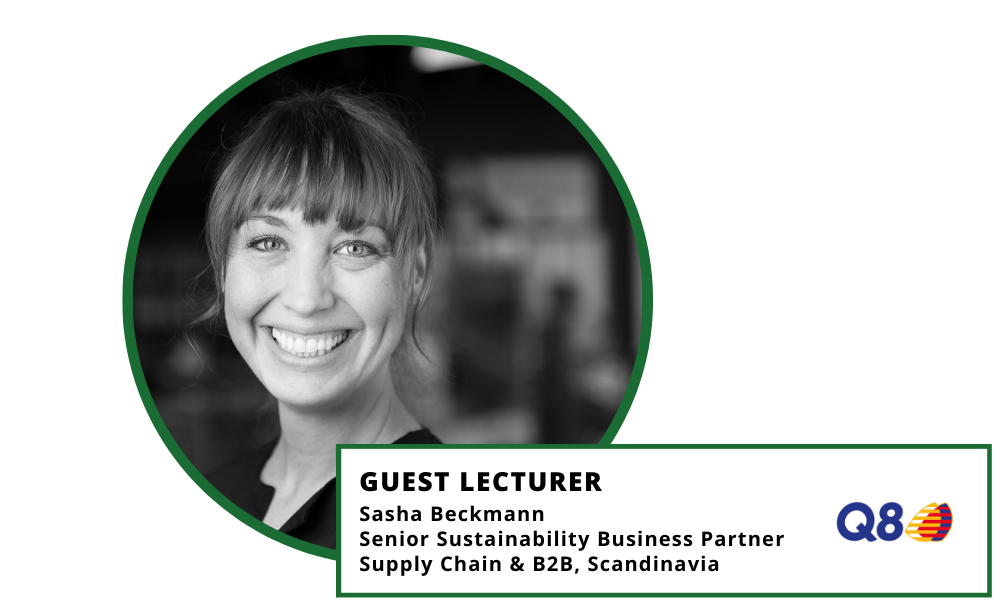 Introduction
Today, the fossil fuel industry is one of the main causes of climate change.
If Q8 is to exist as a company in ten years, the business model must be fundamentally changed.
Q8 is facing a transformation that is already in full swing and the company wants to lead the way and help ensure a fossil-free future. Q8 has therefore set clear strategic goals for the future development of the business.
Learning outcomes
Guest lecturer
Sasha Beckmann, Senior Sustainability Business Partner, Supply Chain & B2B, Scandinavia
Price & further info
It's free to join this online masterclass

All teaching takes place online via Microsoft Teams

09.45-10.30: Q&A with the guest lecturer in a smaller forum exclusively for CSR Forum members

Slides and recordings are reserved for members of CSR Forum

Apply for your CSR Forum membership here